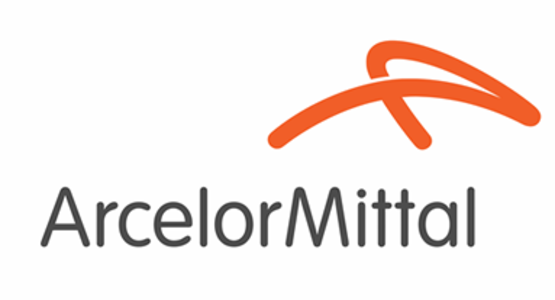 ArcelorMittal Gent is an integrated steelworks located in the port of Gent. We are part of the ArcelorMittalGroup, which is a leading steel and mining company.
Our plant has all the necessary facilities to convert raw materials into steel products with high added value. Every year, 5 million tons of flat carbon steel is shipped to automotive and industrial customers. Many cars, appliances, furniture and other applications are therefore made of our steel. Employing 4,700 people, we are one of the largest private employers in Flanders. Our employees' knowledge and motivation are two of our main assets. They play an essential part in the further optimization of our safety performance, product quality and overall productivity. Research and innovation are at the heart of our company. We work closely together with different research centres within ArcelorMittal and schools to develop new steel grades and new coatings.
In terms of our environmental performance, innovation is also vital. It is a prerequisite for sustainable development. About 15% of our investment budget is dedicated to environmental improvements. Our concern for the environment and thorough knowledge of the production process have resulted in sophisticated process-integrated measures and in the improvement of our environmental performance. This is for instance illustrated by our continuous efforts to be among the most energy-efficient steel companies in the world. Over the past 20 years, we have reduced our energy consumption by 30% by investing in a modern production apparatus and by recovering the energy present in flue gases to produce steam.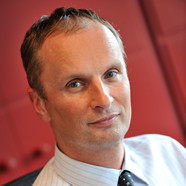 This partnership is an example of how we are looking at all potential opportunities to reduce CO2 emissions and support a transition to a lower carbon economy
Carl De Mare, ArcelorMittal

Primetals Technologies, Limited, headquartered in London, United Kingdom, is a pioneer and world leader in the fields of engineering, plant building, and the provision of lifecycle services for the metals industry.
The company offers a complete technology, product, and services portfolio that includes integrated electrics and automation, digitalization, and environmental solutions. This covers every step of the iron and steel production chain—from the raw materials to the finished product—and includes the latest rolling solutions for the nonferrous metals sector. Primetals Technologies is a joint venture of Mitsubishi Heavy Industries and partners, with around 7,000 employees worldwide.
To learn more about Primetals Technologies, visit the company website www.primetals.com.
We are excited to be a partner in this leap-frog project with LanzaTech and ArcelorMittal. Once in operation, it will become a game changer within the industry and a benchmark for low-carbon footprint steelmaking
Dr. Alexander Fleischanderl, Vice President Technology Steelmaking & ECO Solutions

LanzaTech is commercializing a pioneering carbon capture and reuse technology that recycles carbon-rich waste gases (containing carbon monoxide, carbon dioxide, and/or hydrogen) into high-quality, useful everyday products such as fuel ethanol, jet fuel or chemicals used for production of nylons and plastics.
This technology is creating a world where emissions are an opportunity not a liability, where industrial growth promotes resource efficiency and reduced environmental impact. LanzaTech's proprietary microbes, capture and recycle waste gases while driving economic growth. LanzaTech has raised more than US$200 million from investors including Khosla Ventures, K1W1, Qiming Venture Partners, Malaysian Life Sciences Capital Fund, Petronas, Mitsui, Primetals, China International Capital Corp, Suncor and the New Zealand Superannuation Fund. The carbon recycling technology has attracted partners across various sectors, including the world's largest steel company, ArcelorMittal. Across the supply chain, LanzaTech promotes a 'carbon smart' circular economy, where both gas providers and end users can choose to be resource efficient by recycling or "sequestering" carbon into new products rather than making them from new fossil resources.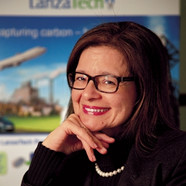 ArcelorMittal has consistently stayed on the cutting edge of innovation in the steel industry and has demonstrated its commitment to reducing its carbon emissions. We are tremendously excited about the partnership with ArcelorMittal and Primetals for the Steelanol project – our first production facility in Europe at a time when it is abundantly clear that we need all solutions and the commitment of large corporations, cities and countries around the world to help us stay within our 2 degrees carbon budget and keep fossil reserves in the ground.
Jennifer Holmgren, Director, LanzaTech

E4tech is an international strategic consultancy focused on sustainable energy. Since 1997 we have worked with companies, governments, and investors to help them understand the global opportunities and challenges of clean energy.
We have built a strong track record in providing objective and strategic business and policy advice backed up by sound technical knowledge. We support our clients on issues such as strategy development and business planning, policy analysis and development, market and competitor analysis, and due diligence. We underpin this with detailed modelling and assessment work, including techno-economic analyses of energy systems, greenhouse gas and sustainability assessments, and supply chain and primary resource evaluation. In the Steelanol project, our role is to evaluate the environmental impact of the ethanol that will be produced. We will undertake a life cycle assessment using specialized software to build a model of the process, following the guidelines in ISO 14040/44. The results of this assessment will give both the Steelanol team and its stakeholders insight into the environmental characteristics of the ethanol, and show how it could compare with fossil fuels or biofuels from an environmental point of view.
The Steelanol project is a great initiative in the search for low carbon fuels, providing both innovation and scale. E4tech is pleased to be part of the project to support the partners in understanding the environmental characteristics of the ethanol produced.
Dr Ausilio Bauen, Director, E4tech

European Union has confirmed its support to the breakthrough pilot project at ArcelorMittal Gent.
The European Commission's Innovation and Networks Executive Agency (INEA) is implementing parts of Horizon 2020 and Connecting Europe Facility (CEF) programmes in the areas of transport, energy and telecoms.